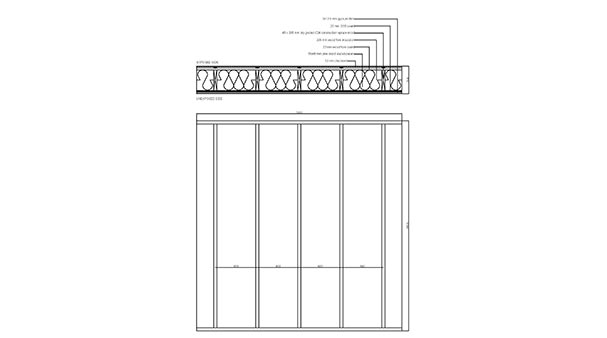 The construction of the test specimen:
Exposed side:
1. 12 mm chipboard
2. 18 x 46 mm pine wood studs/spacers
3. 22 mm wood fibre board
4. 45 x 295 mm C24 dry graded
construction timber with 295 mm wood fiber insulation blown in
5. 22 mm OSB3 board
6. 2 x 12.5 mm gypsum fibre boards

The fire test was used in a specific project to show the performance in an outside scenario. Although the test was conducted prior to Wood:UpHigh, its results have been incorporated into the example catalogue.
Target: REI60
Run time: 96 minutes