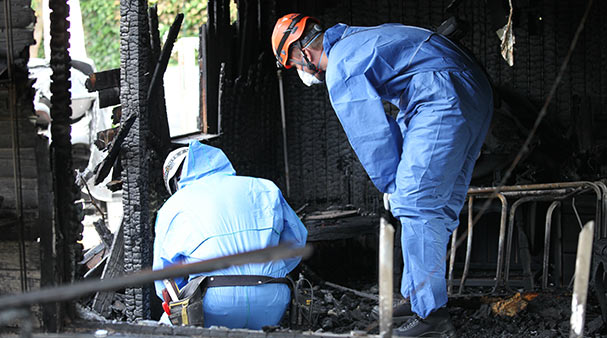 Expert's report
In the case of a dispute in a court of law, a completely impartial expert's may be necessary. This is something a designated expert surveyor from DBI can handle.
An expert's report provides you with an extra pair of eyes to scrutinise a fire case and the suspected cause of the fire. Several of DBI's fire investigators have IDA (The Danish Society of Engineers) approval as expert fire case surveyors
Expert reports are generally used in fire liability lawsuits where there is a fire investigation and a conclusion on which the parties to the case disagree. It may also be the case that no actual fire investigation was conducted, but that documents and reports exist that describe the fire.
Regardless of the background, one of DBI's fire investigators, as an impartial surveyor, can review the investigation and documentation and determine whether the conclusion is accurate. Expert surveys conducted by DBI are recognised by the courts, and in many cases, the conclusion of the expert surveyor determines the outcome of the case.
An expert surveyor from DBI is used to serving as an impartial fire investigator, a crucial factor for an expert's report, and is experienced in terms of chairing meetings where both parties are present.